Residential HVAC Security Cages
CageItUp specializes in building residential HVAC security cages for AC units. We understand the needs of homeowners who are sick and tired of being victims of theft and our cages are built to keep thieves out. We let our work speak for itself with the photos of our residential cages.
Our residential cages now have 3 styles:  Maximum Security, 3 Bar Series and Comp Series

The difference between the cages are:
The Maximum Security has bars placed every 5″ leaving a narrow 4″ gap between the bars.
The 3 Bar Series has 3 bars no matter the size of the cage.
Comp Series is a non-removeable system with no available lock or keys options.
Max Security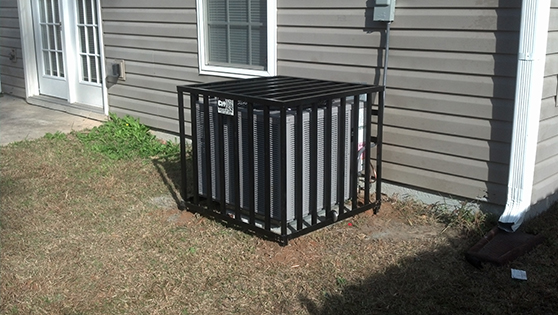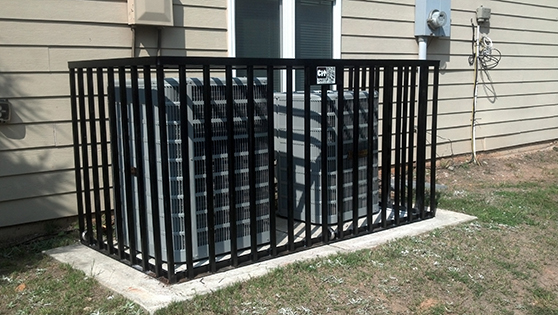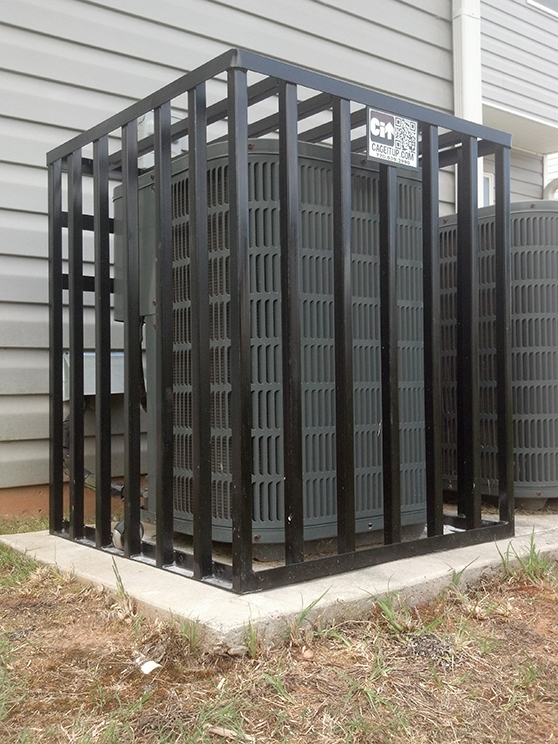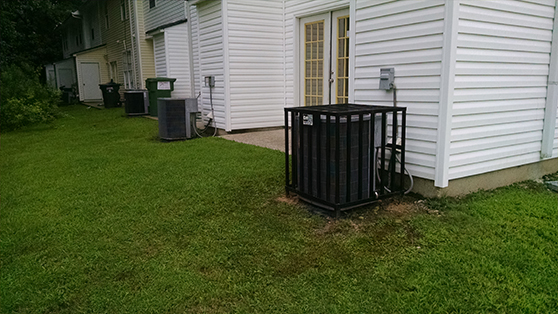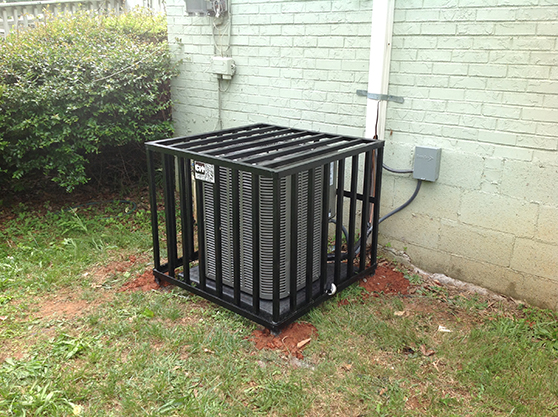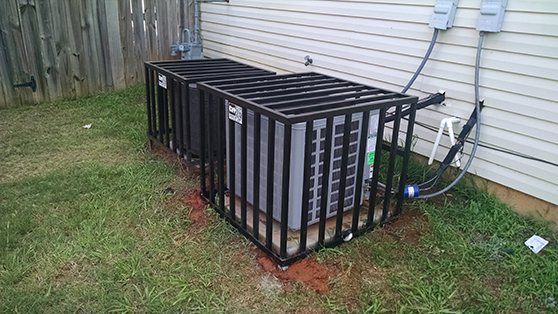 Three Bar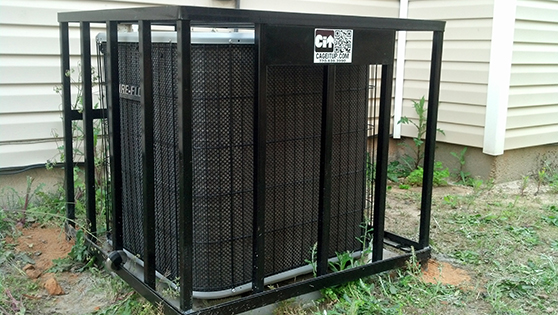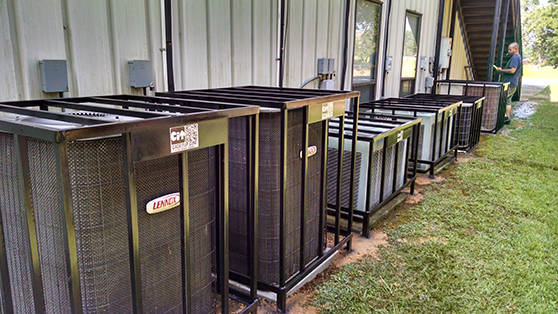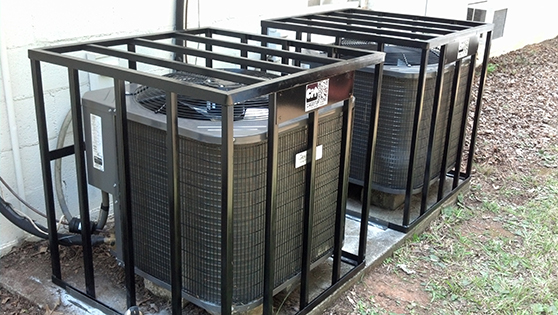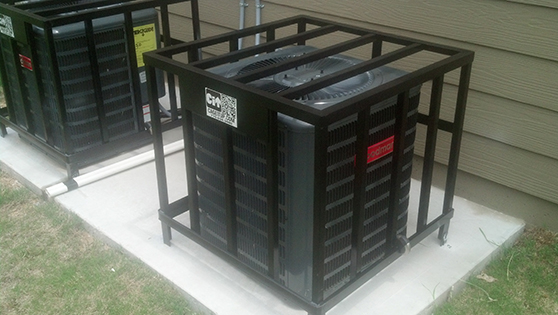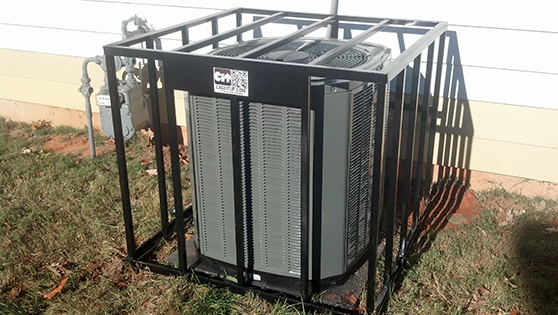 Comp Series